We were delighted to have Woman Grandmaster Sofia Polgar and Grandmaster Yona Kosashvili play simul chess at the University of Stavanger on august 22nd and in Media City in Bergen on August 24th.
Both events started with an interesting conversation where Sofia Polgar gave us her insights on how it was growing up being part of an "experiment" their parents had for their children who eventually became known as "the Polgar sisters", and how it has been for her as a female in a male dominated sport. The conversation in Stavanger was moderated by professor Ola Kvaløy and the one in Bergen was moderated by political editor Eirin Eikefjord.
Thank you to the Israel Embassy in Norway, for inviting Norway Chess to create these events and for gifting all participants the chess boards they were playing on. Thank you also to the University of Stavanger and Media City Bergen for being wonderful hosts and to everyone involved in organizing the event.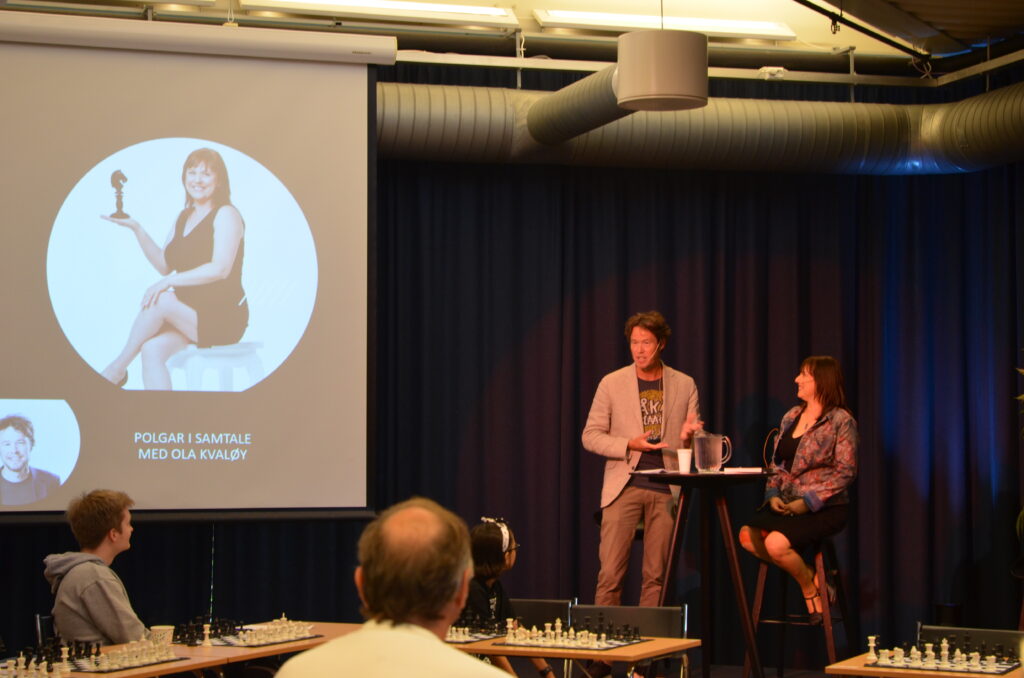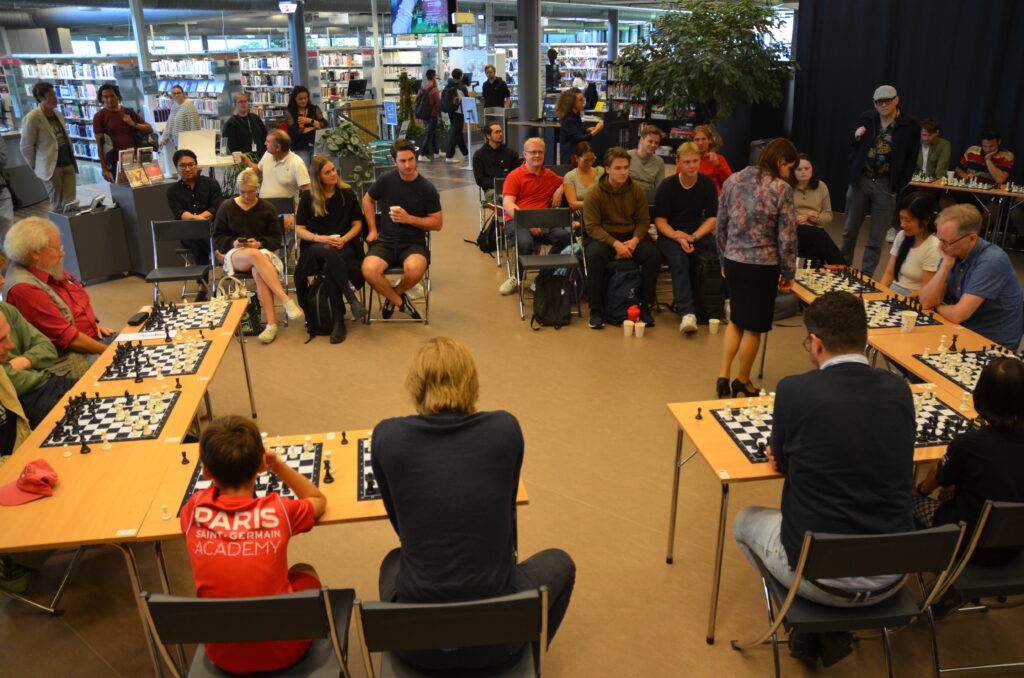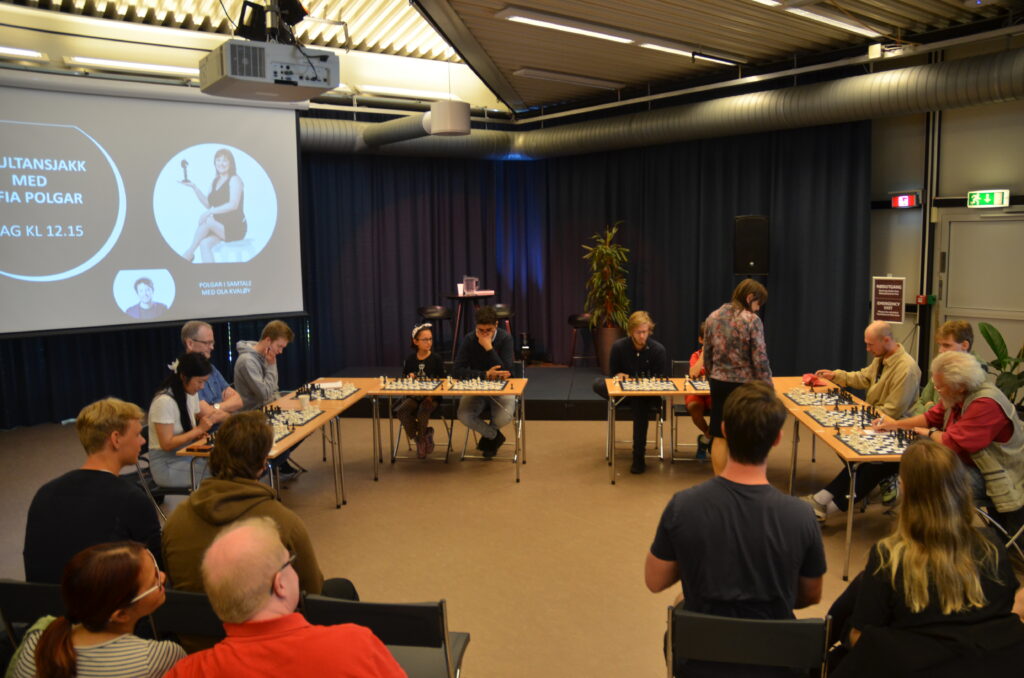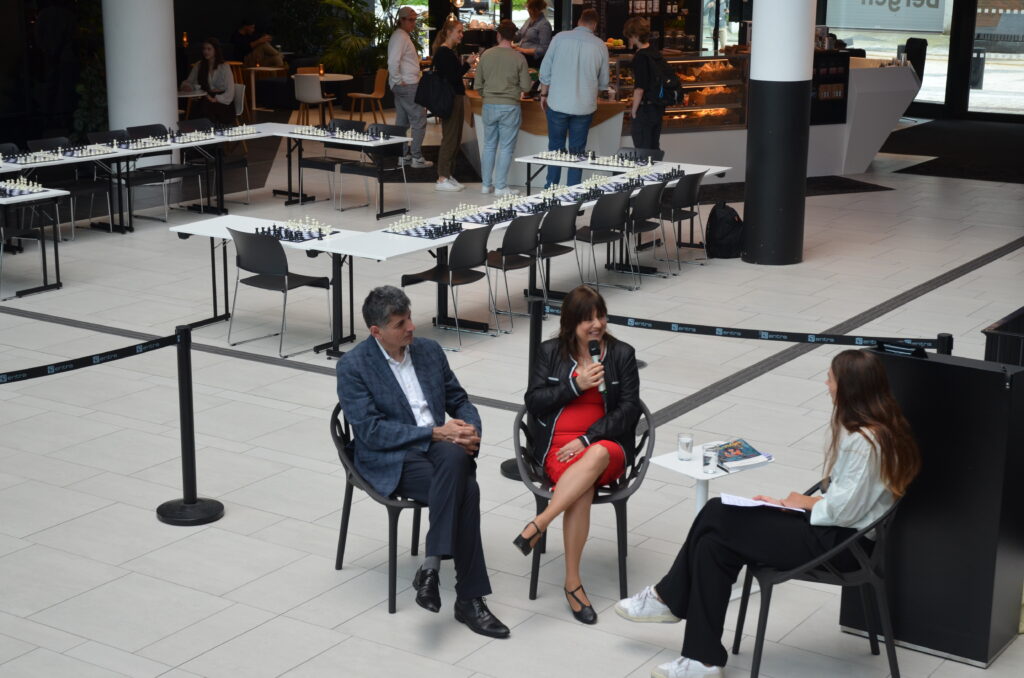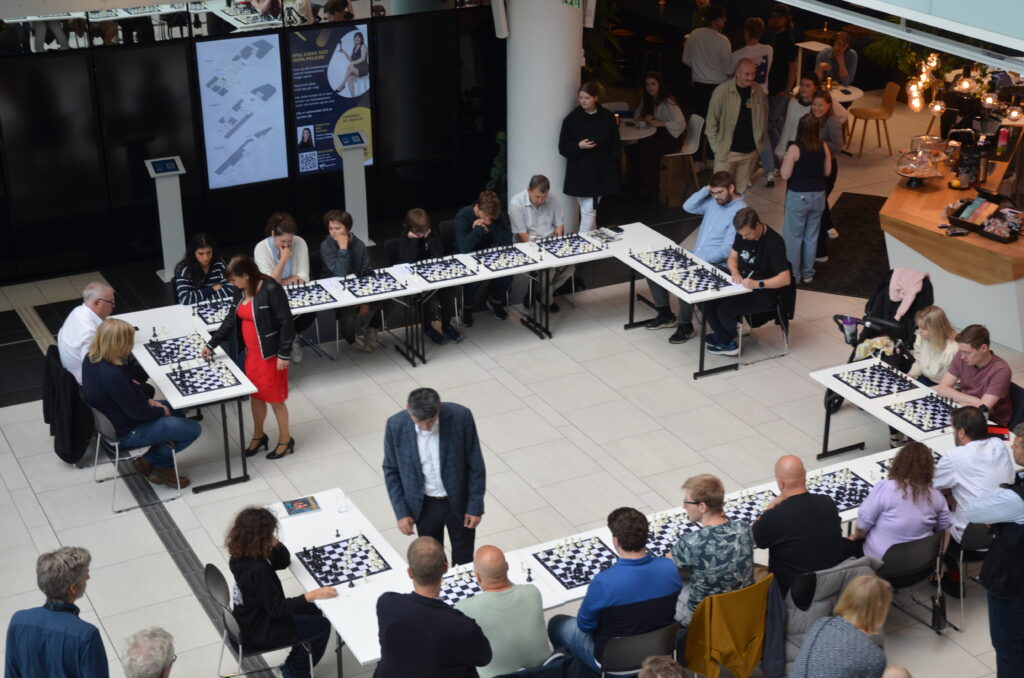 For more photos please go to our Facebook page