This year, we have, together with our partner, House of Yarn, created  a range of Norway Chess sweater and cardigan designs that you can knit yourself. Want to customize the yarn or colors? You got it! The recipes are totally free!
Whether you're a chess whiz or just a fan of the game, the Norway Chess sweater is guaranteed to turn heads and spark conversations.
Fun fact: Did you know there's a natural connection between chess and knitting? Both require a killer combo of creativity and patience, not to mention a strategic approach to planning your next move. It's like solving a chess problem, but with yarn instead of pawns 😉
So why not combine your love of needlework and chess and knit yourself a one-of-a-kind Norway Chess sweater or cardigan? We can't wait to see what you create! Be sure to snap some pics and tag us on social media.
P.S. No knitting skills? No problem! Finished sweaters will be available for sale in May, so stay tuned! Can't wait that long? Book a knitter to do the job with our partner Woolit.
With rook.
Without rook.
Find your free recipes here from House of Yarn (in Norwegian only).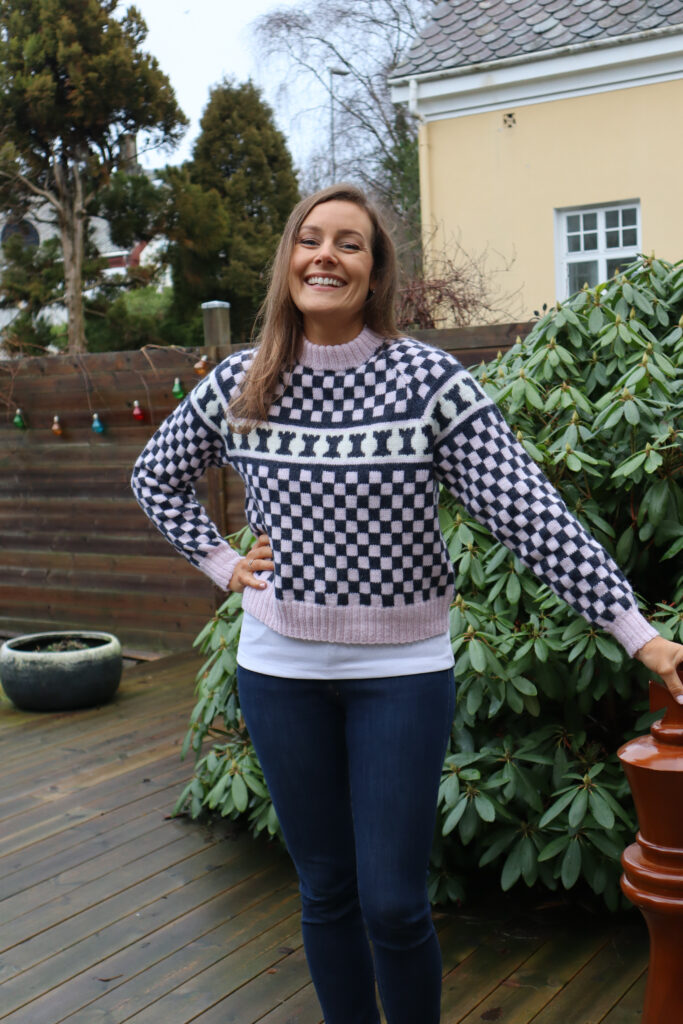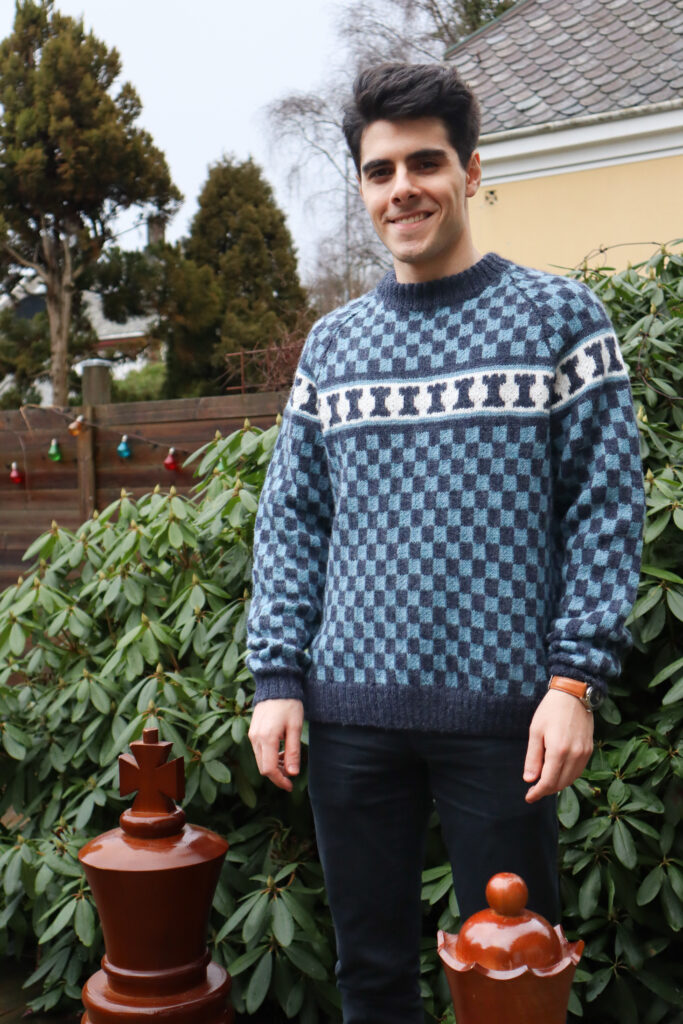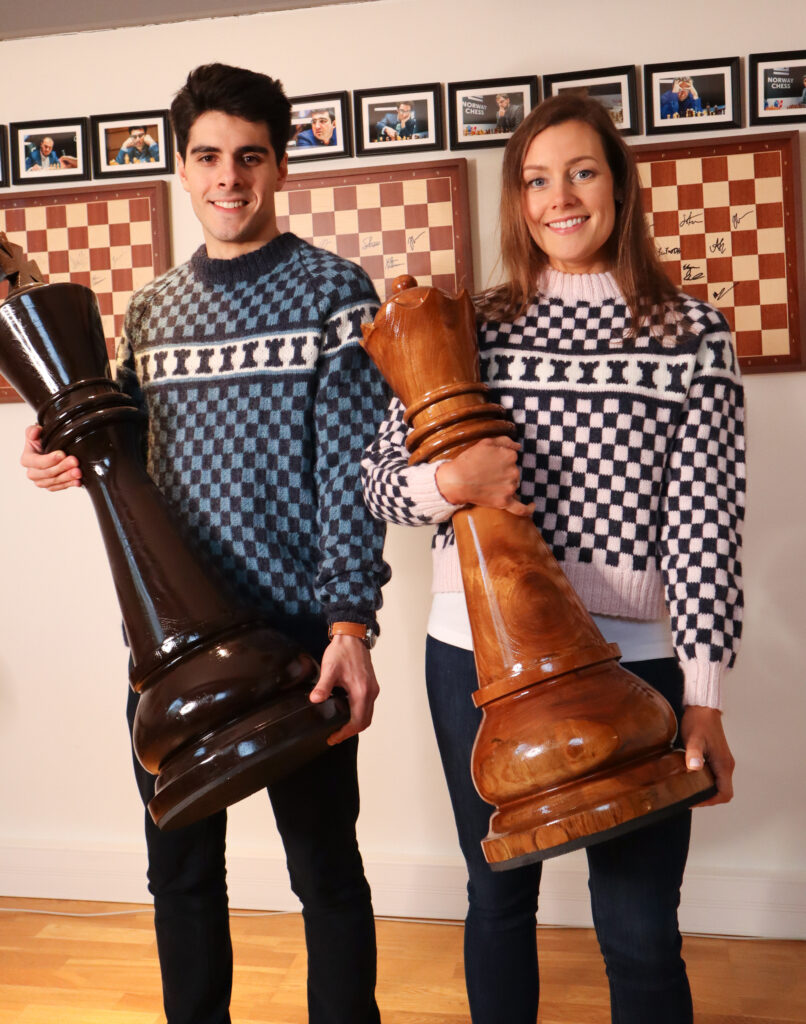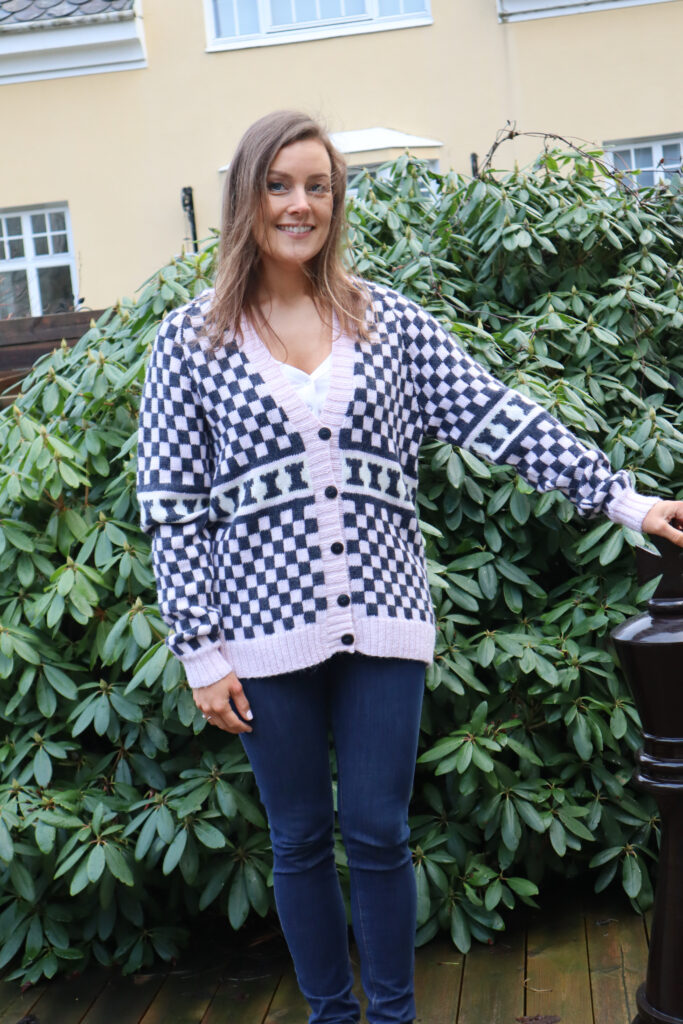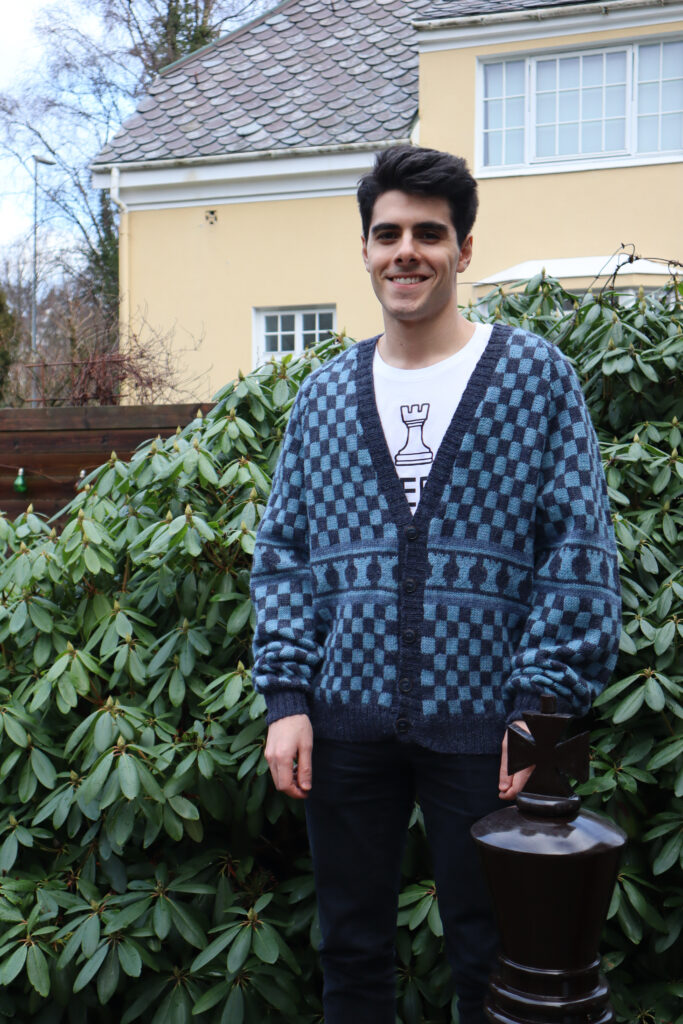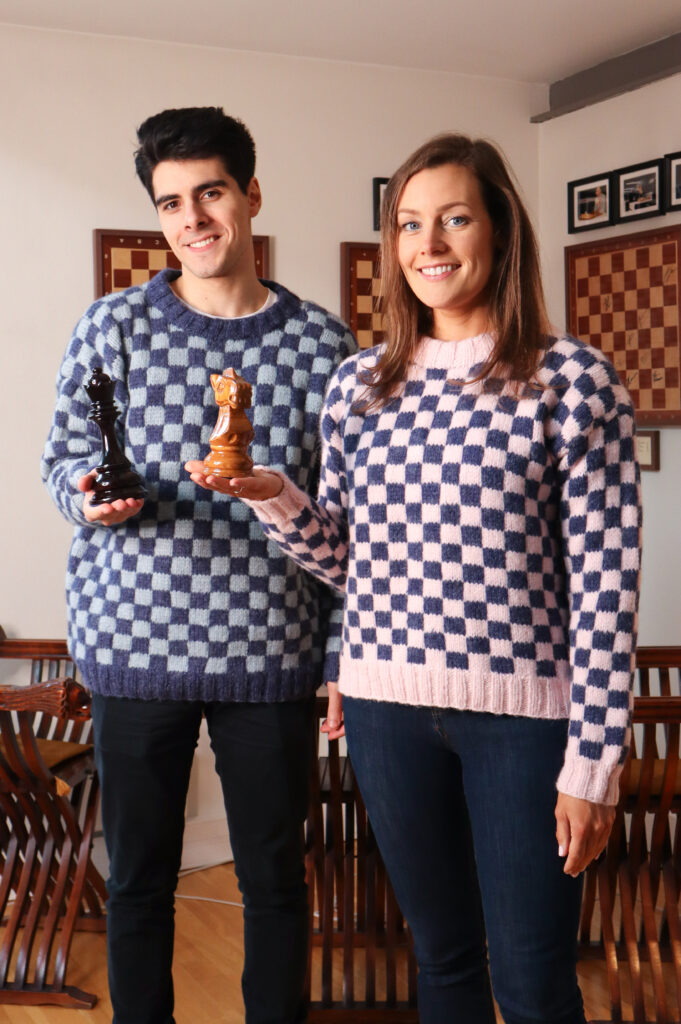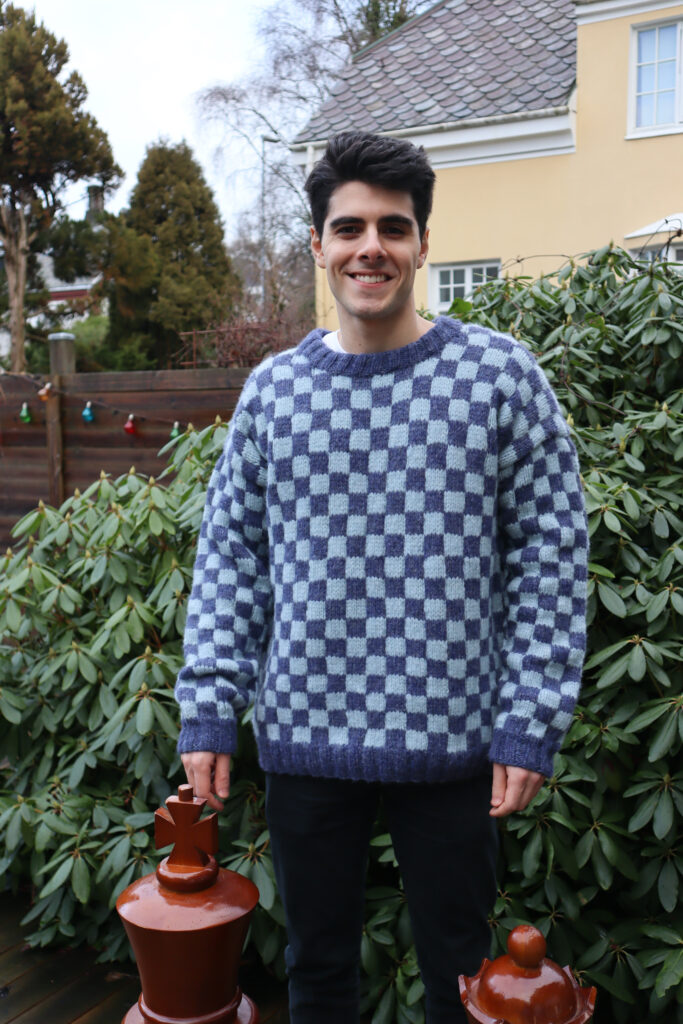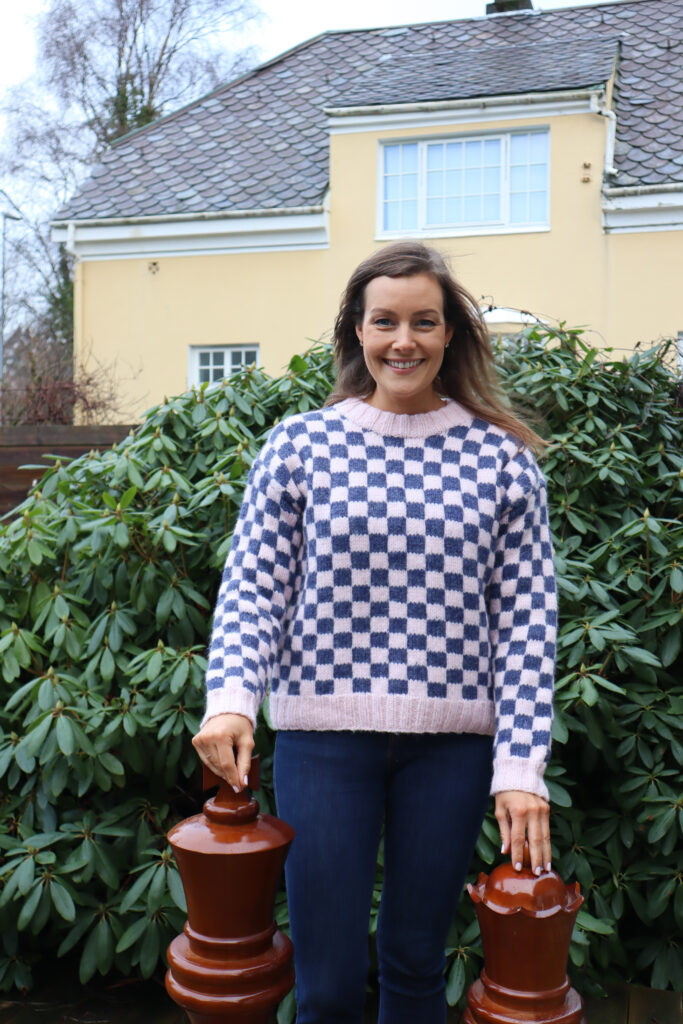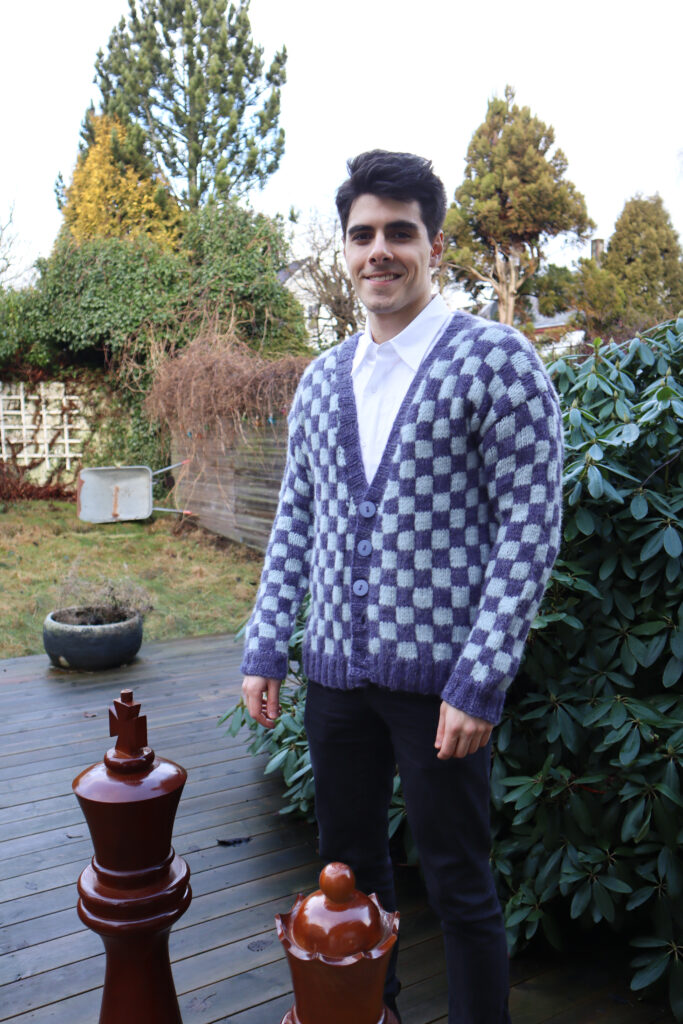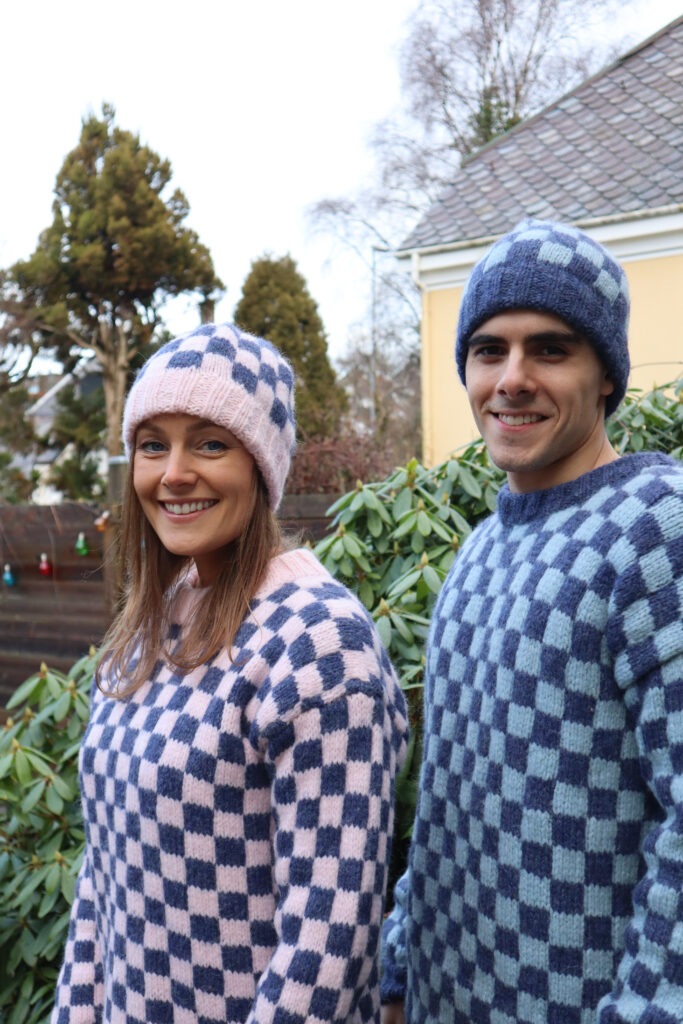 Big thanks to Grandmaster Aryan Tari and Norway Chess Benedicte for modeling the sweaters!