Square Off, along with its official distributor Sirkeltek, is proud to co-sponsor Norway Chess 2021.
Chess was invented over 1500 years ago. However, until today it's the most played board game in the World. Ever since the game was invented, there has been very little innovation around it ; until now. With a mission to revolutionize chess, Square Off makes smart AI enabled automated chess computers & e-chessboards which are classic in their look and feel and abundantly packed with immersive technology.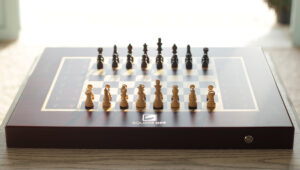 Square Off allows you to play chess with any player across the globe on the board with the opponent's pieces moving on their own. It also empowers you to analyze and improve your playing skills. The brand aims to spin some magic into the everyday lives of the people through telerobotics and AI.
With an unparalleled playing experience, chess, on the Square Off boards, has found a renewed charm in today's generation as well. To further keep up with the youth's interest and integrate cutting-edge technology into its products, Square Off is glad to launch its newest product at the Norway Chess Tournament – the Square Off Pro. World's first ever rollable e-chessboard, Pro is the ideal tournament size board for enthusiasts keen on learning chess as well as professionals for improving and polishing their game. It looks like a regular chessboard, but is empowered with smart technology.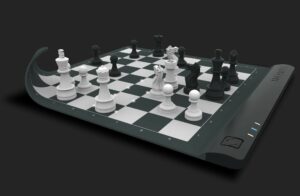 Visitors at this year's tournament can try out first hand these unique chessboards and experience the thrill for themselves. 
Square Off  has been consistently building on its vision to revolutionise the future of board gaming, with three new product launches already in the pipeline. Square Off will also soon launch a chess coaching module where people will be able to learn chess, practice openings, solve puzzles, analyze their game and do much more.
Norway Chess is one of the world's strongest chess tournaments. It features some of the top rated players of the World and has a legacy of its own. Square Off & Sirkeltek are excited to be the only sponsors from the field of chess at the tournament & look forward to more such promising associations in the future as well.