Altibox Norway Chess is proud to present its six participants with unique Art Chess Trophies designed by Purling London in collaboration with Cheba. Street artist Cheba designed the rooks to reflect the awe-inspiring beauty and magic of the Northern Lights with his green and purple colour palette, swirling designs and scattering of stars.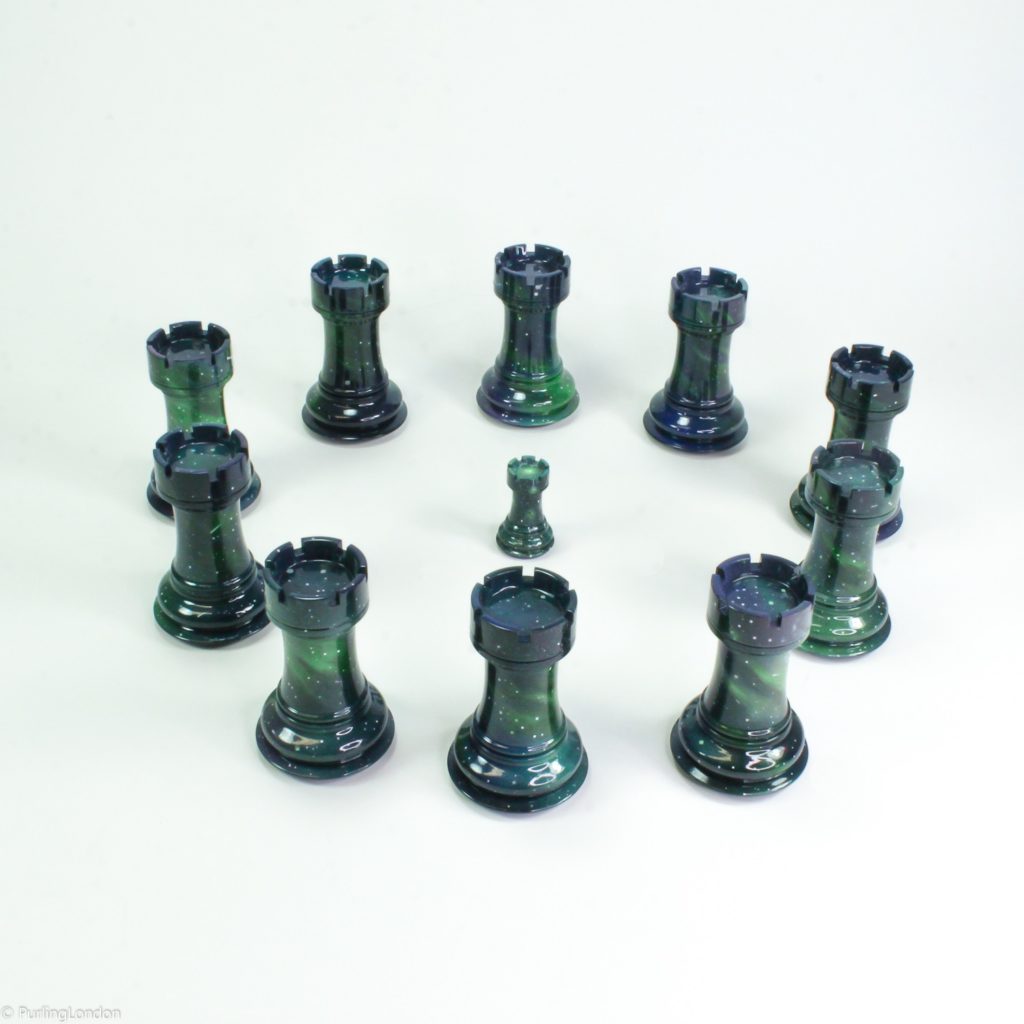 Purling London x Cheba Art Chess Rooks 'Northern Lights' for Altibox Norway Chess 2020.

Purling London Art Games are individually hand painted by specially commissioned British and international artists and no two sets are the same. From established figures to rising stars of the contemporary art scene, Purling has collaborated with over 30 artists to date, including Mr. Doodle, Sophie Matisse, Thierry Noir and Kate Brinkworth. Purling London's works have been exhibited at Christie's London, Saatchi Gallery and the World Chess Hall of Fame, USA. Their stockists include Harrods and Bergdorf Goodman.
Bristol based street artist, Cheba is heavily inspired by Space and the Hubble Telescope photographs. He depicts parts of the cosmos such as nebulae and star clusters with incredible depth using spray paint, resin and mixed media. The Altibox Norway Chess Rook ornaments are painted to reflect the Northern Lights.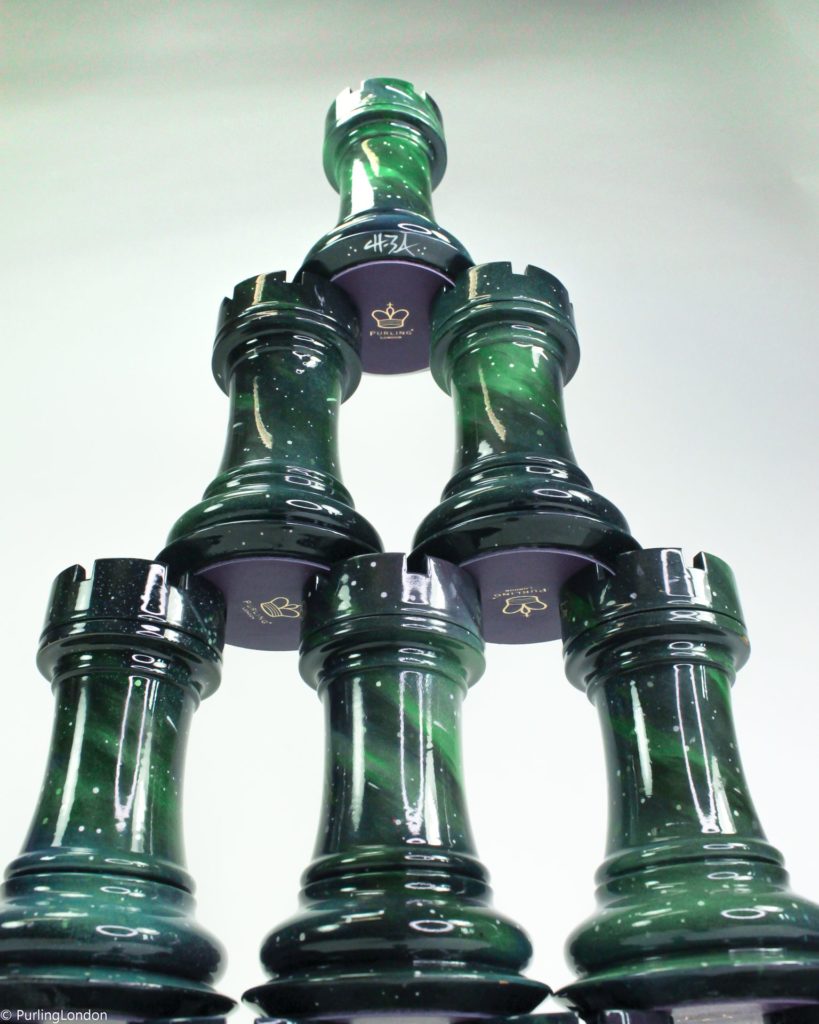 Please visit www.purlinglondon.com for more art games