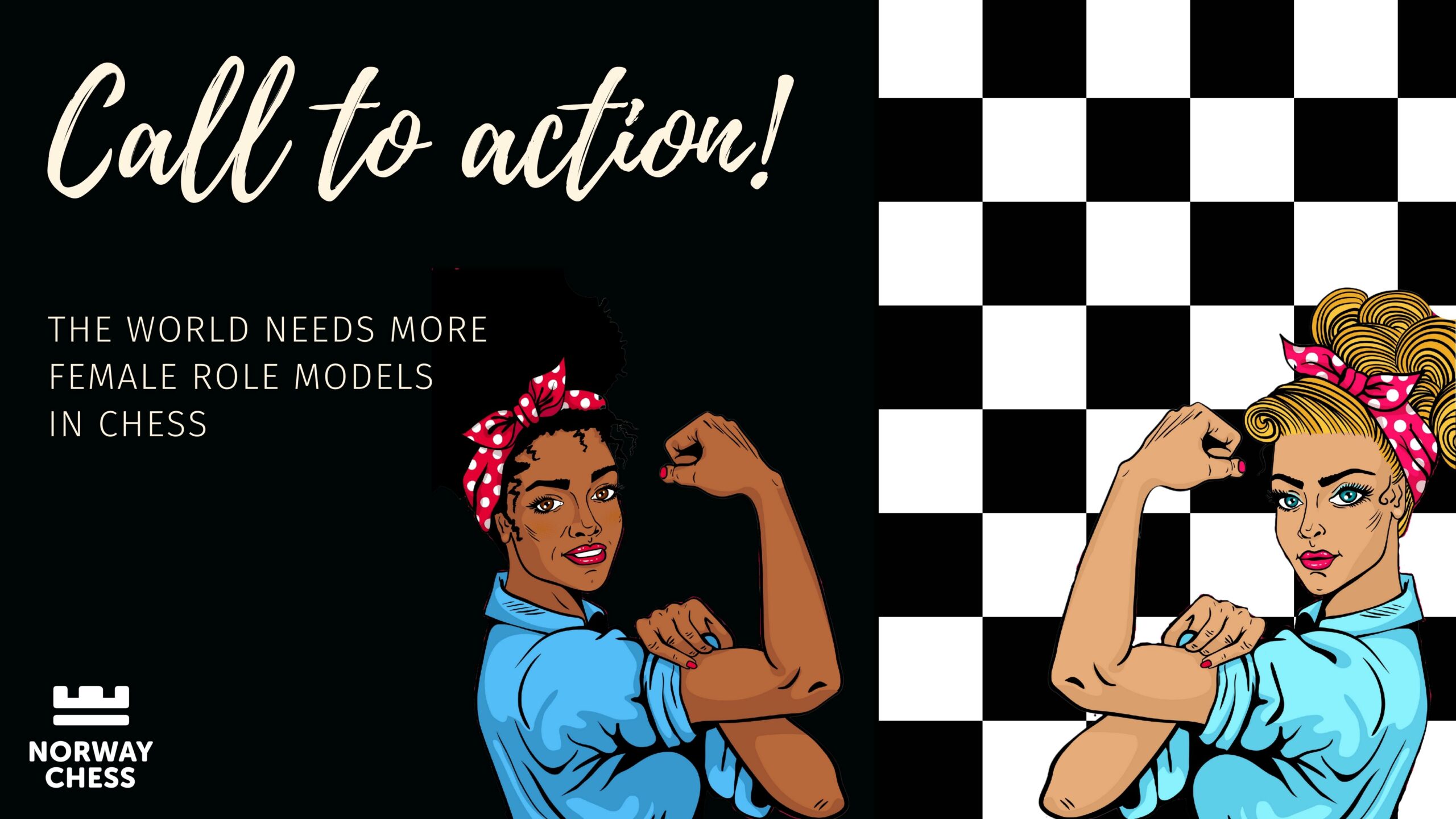 Norway Chess has a dream of organizing a tournament for Women Grandmasters with equal playing conditions as the Norway Chess supertournament
Annually, the top 10 players of the world are invited to participate in Norway Chess. Unfortunately, women have not been in the top 10 rating for many years, in fact, only one woman has achieved this, ever: Grandmaster Judit Polgar from Hungary.
Read more to find out how your company can be a part of it.
The world needs more female roles models in chess
There is only one woman in the top 100 live rating list today, Hou Yifan from China.
There are several reasons why women are not amongst the world top players today, and the reasons why remain a big topic for discussion. Amongst children, there are about as many girls playing chess as there are boys. It's during the teenage years we see a big dropout of girls in chess clubs. We won't enter that debate now.
Fewer girls than boys enter competitive chess. Let's change that!
To have more girls and women succeed in chess, there needs to be a motivating factor.
We believe that creating a tournament with the same prize fund conditions, the same professional services, the same TV coverage, the same playing venue, etc. as Magnus Carlsen and his competitors in Norway Chess, will contribute to a growth in interest for professional chess amongst girls and young women. It will take time to see visible results, but we must start somewhere and it's about time women have equal opportunities in practical terms as their male counterparts.
Let's accelerate the process of positive change!
Norway Chess wants to be part of the process and development for professional female chess players. We therefore want to organize a tournament for top-rated women grandmasters and give them equal prize money as we do at the Norway Chess supertournament. For this, Women´s Grandmaster tournament, women will play alongside men in Norway Chess, receiving the same TV-coverage, and same conditions, although playing in separate tournaments.
In short: what we want to create
A 6-player tournament with top rated Woman Grandmaster's
The tournament will take place during the Norway Chess tournament
The tournament will receive coverage on live television in Norway as well as online with English commentary
The prize fund is equal to Norway Chess' prize fund (this is revolutionary stuff!)
The tournament will be by invitation
How you can be a part of it
Do you want to be part of creating the world's first chess tournament for women with equal conditions as for men?
Do you believe female chess players should receive equal opportunities as male chess players?
Do you want to take part in the making of history?
Get in touch with us and let's talk!
For Norwegian:
Kjell Madland
Director
+47 911 67 695
[email protected]
For English:
Benedicte Westre Skog
Project Manager
+47 913 52 085
[email protected]