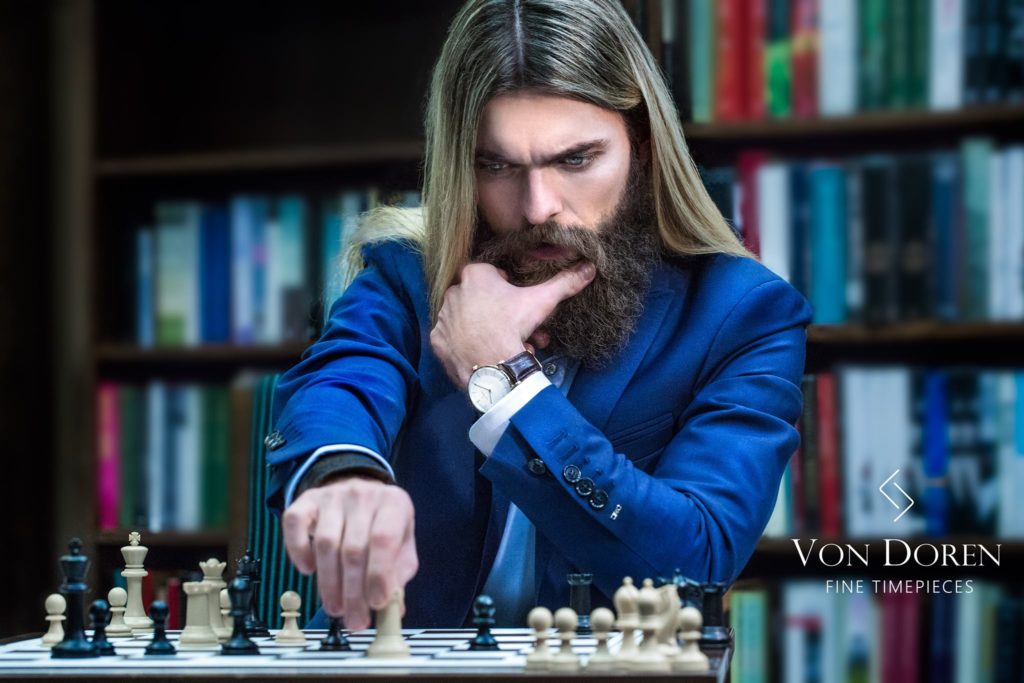 Welcome; Von Doren – Fine Timepieces as new partner to Altibox Norway Chess. Von Doren has designed a one of a kind, limited edition, Norway Chess collection that will be given to the players of the 2017 tournament.
Von Doren – Fine Timepieces was established in 2016. Inspired by the Norwegian sea port city; Ålesund's breathtaking nature and Art Nouveau architecture, the timepieces are designed in Norway. At the heart of the minimalistic designs and clean lines are high precision Swiss movements.
Von Doren's link to chess comes from its founder, Øyvind Von Doren Asbjørnsen. In addition to his lifelong passion for watches, Øyvind has always been very interested in chess and is the director/producer of «The Prince of Chess» and Photographer and Co-producer of «MAGNUS». Both films are about the World Chess Champion and Altibox Norway Chess 2017 contestant, Magnus Carlsen.
The Von Doren Norway Chess Limited Edition collection is the culmination of a passion for chess and exquisite watches built with exceptional skill.
«I look forward to the honor of making the opening move in a round, especially when the participants are the world's decidedly top players.»
-Øyvind Von Doren Asbjørnsen.
Photo Arne Beck © Von Doren 2016