As two of the greatest soccer players ever, Lionel Messi and Cristiano Ronaldo are used to breaking records on and off the pitch. But the pair broke the internet on Saturday night, one day ahead of the 2022 World Cup in Qatar, as they posted an advert on Instagram playing chess on a Louis Vuitton briefcase. And what an honor it is that the board position for this photo is from a game between World Champion Magnus Carlsen and Grandmaster Hikaru Nakamura from round 3 of Norway Chess in 2017!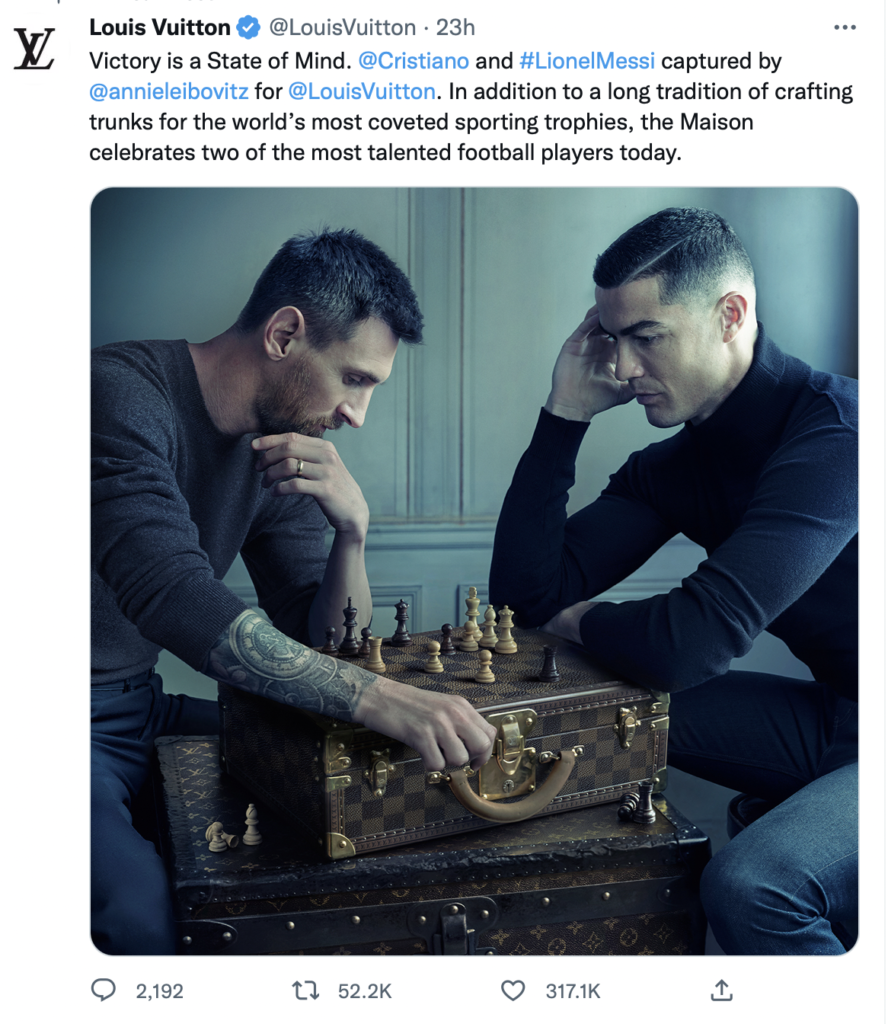 Magnus Carlsen comments to chess24.com: «The original is from my game with Nakamura in Norway Chess 2017, a very tumultuous event for me. I ended up with minus one and at several points during the tournament was I in risk of dropping to number two or three or even four in the world. It was tough!»
The Carlsen-Nakamura match, aptly, ended in a draw.
Watch Magnus Carlsen's reaction to the chess position on the iconic Leibovitz photo